After spending more time than normal in our houses this past year and now with the long Eid Al Adha holidays, a home décor refresh can be tempting. Simple and quick tasks such as a quick paint swap or small appliance changes have the ability to transform a space without the cost and time commitment of a full renovation.
And once you are done remodelling your home, find the cosiest corner and watch the new releases on Netflix. There's a bounty of choice available. While some of which are bona fide new releases that no one has seen before, others are classics or hidden gems that are finally available to watch on the streaming service.

Refresh a space with new paint
Replace cold, bright colours with warm greys, whites and beiges that complement the surrounding space.Textured paint finishes like metallic stripes, sandstone, mixed-shaped rectangles or brushed suede can draw the eye to various focal points of a room for added flair. A fresh coat of paint on a trim or accent wall can transform a dated space into a fresh living area.
Accessorise with DIY materials
Decorating a space does not have to be dependent on finding statement furniture to fill a room. Small accent pieces can work together for a cohesive look. An empty wall provides a blank canvas to tell a story and an opportunity to showcase one's personality. Design a gallery wall that features personal photography or DIY art, hung in different frames and sizes to add dimension.Or, install refurbished wood shelves to offer a heightened holding place for plants to flourish. Create a uniform look with matching pots, or mix it up with a combination of clay, baskets and ceramics.
Update fixtures
The kitchen remains the heart of all homes and thus sustains the most wear and tear. Simple do-it-yourself upgrades ensure the space is able to withstand time while adapting to various culinary needs. Installing new fixtures can turn a humdrum area into a modern space, filled with style and functionality.
Create a spa at home
Establishing a sanctuary in the home can be as easy as remodeling the bath space to feel like an at-home spa.Installing soft lighting, such as a dimmer switch or updated lighting fixtures, sets a spa-like ambience. Accessories like a fluffy bath mat, your favourite candle and a luscious plant like eucalyptus help to achieve a DIY, serene bath.
Giving new life to a space doesn't have to include costly renovations or a large time investment. A fresh coat of paint or the addition of trendy accessories can make the old feel new again.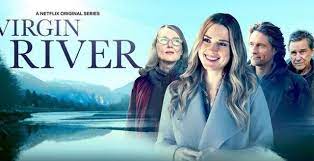 What's on Netflix?
This month there's something for everyone on Netflix, so let's dig in. Watch The Twilight Saga available on: July 16th. Fans of Twilight will be happy to know that the entire Twilight franchise is streaming this month. If the supernatural vibe is on your mind, this weekend is the perfect time to binge-watch. For the uninitiated, the films are based on the book series by Stephenie Meyer and follow a teenage girl (Kristen Stewart) who falls in love with a vampire (Robert Pattinson). If action movies are what you are looking for, watch one of the best action movies ever made: Terminator 2: Judgment Day. And for those who love the soapy romantic dramas,Virgin River season 3 is already on Netflix. If you are clueless about this web series, watch the first two seasons during this long holiday. The story revolves around Mel Monroe, played by Alexandra Breckenridge, who is running away from her painful past in Los Angeles to become a nurse practitioner in the northern California town of Virgin River.