Iranian marksman Javad Foroughi wins Olympic gold in men's 10m air pistol
Sports
Saturday 24/July/2021 12:32 PM
By: xinhua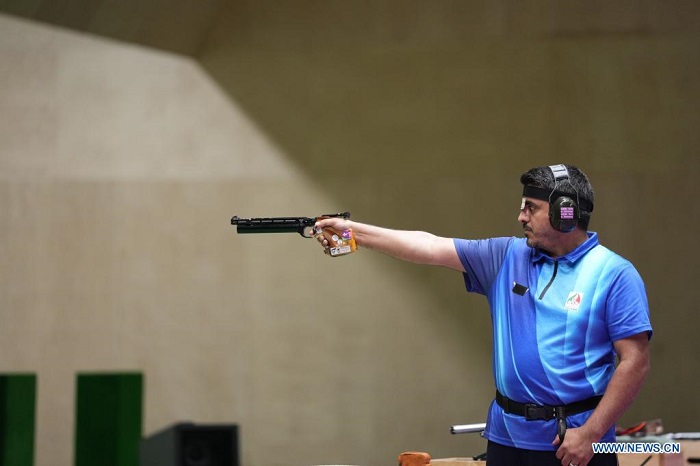 Javad Foroughi of Iran competes during the Tokyo 2020 men's 10m air pistol final in Tokyo, Japan, July 24, 2021.
Tokyo: Javad Foroughi won Iran's first gold at the Tokyo Olympic Games in the men's 10m air pistol with a commanding 244.8 points here on Tuesday.
Damir Mikec of Serbia claimed the silver with 237.9 points and Pang Wei of China bagged the bronze with 217.6 points.