Oman Air reschedules flights at Muscat Airport
Muscat: Oman Air announced the updated schedule of incoming and outgoing flights at Muscat Airport.
Oman Air said in a statement: "Attention, due to exceptional weather conditions, a number of incoming and outgoing flights at Muscat International Airport have been rescheduled as per given times."
Recently, Oman Air announced all flights, both departing and arriving, will be suspended from 1:00 Muscat local time to 12:00 Muscat local time on October 3. Flights affected by the temporary suspension will be assigned new departure times once the weather has improved.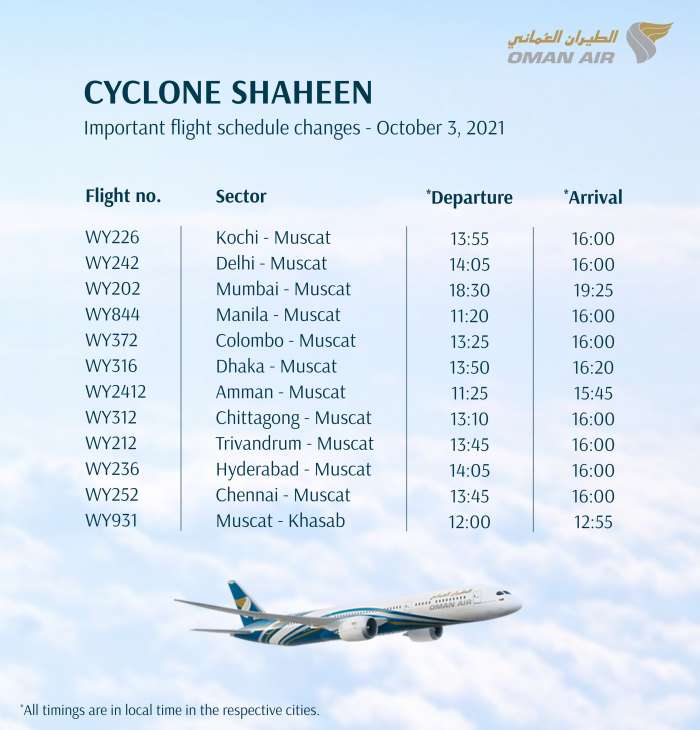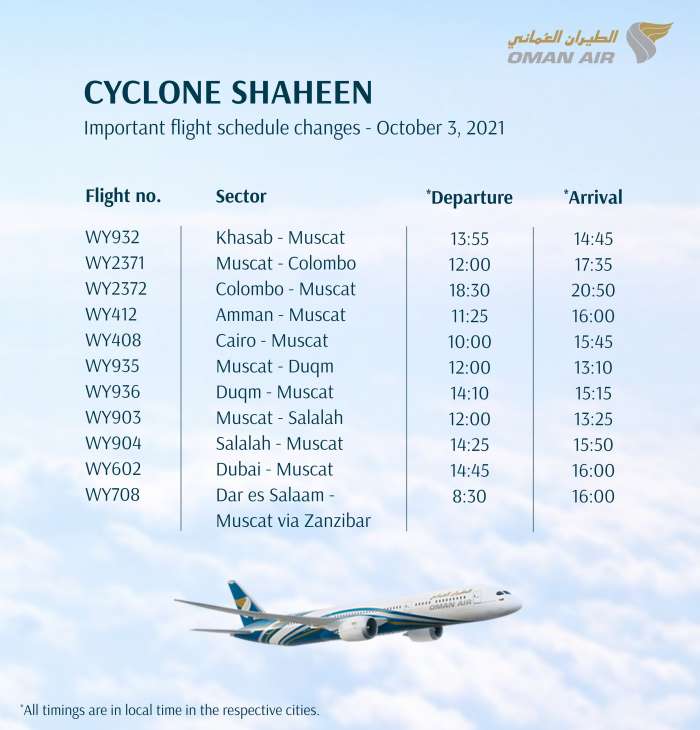 Flights to Qatar and Saudi Arabia rescheduled due to cyclone
Muscat: Flights to the State of Qatar and Saudi Arabia on October 3, 2021, have been rescheduled till further notice due to the tropical cyclone Shaheen, SalamAir said.
"Due to the weather conditions, we would like to inform you that SalamAir flights to Doha and Jeddah are rescheduled for further notice. Our team will update you on the new flights timing based on the weather conditions. Wishing you a safe trip with us," the airline said in a statement.