Muscat: Al Maha Petroleum Products Marketing Company has announced the launch of Fuely, a new App driven fuel delivery service directly to customers' cars; a market-first innovation in Oman. The app was launched at a recently held press conference, under the auspices of Eng. Salim Nasser Al Aufi.
In keeping with the increasing need for contactless solutions and easy transactions, customers can now download the 'Fuely by Al Maha' App from the Google Play Store or Apple App Store, order fuel and have it delivered to their cars, instead of having to visit a fuel station to fill up.
Speaking about Fuely, the CEO of Al Maha Petroleum, Eng. Hamed Al Mahgdri commented, "We realised through market research that there is a segment of customers who feel stressed while driving to and visiting a fuel station. This is exactly what we set out to change just under a year ago. Our Fuely, an App driven on-demand fuel delivery service was the result. Through it, you can now enjoy the convenience of ordering high-quality petrol from Al Maha to be delivered by our team of dedicated, safety trained Omani Fuely Captains directly to your vehicle while you relax at home or office."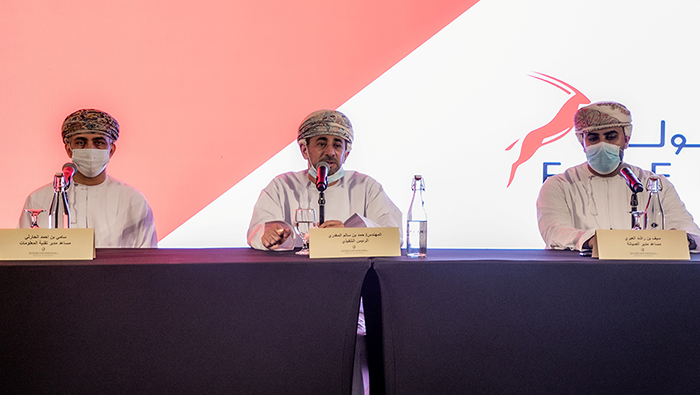 The entire process is made simple with the Fuely app. Once downloaded, customers are just a few simple steps away from getting their fuel delivered – enter some basic details, select a delivery time and location and complete the payment online. Once the order has been placed, the Fuely Captains will ensure the fuel is delivered within the appointed time slot to the location of the customer's vehicle.
The service is initially being launched in Mawaleh South, Al Mouj, Al Hail North and South, but there are already plans in place to expand coverage to other parts of Muscat city and beyond. That's not all, Al Maha also has plans to offer innovative value-added services as well as to extend Fuely to corporate fleet owners at a later date.