Muscat: Dar Al Atta'a Association has donated OMR1.750 million for those affected from tropical cyclone Shaheen, which hit parts of the Sultanate recently.
The donation was announced during a press conference organised by Dar Al Atta'a Association in the presence of Sheikh Rashid bin Ahmed Al Shamsi, Undersecretary of the Ministry of Social Development. The campaign "Together for Oman 4" was launched by Dar Al Atta'a within its national efforts and Disaster Management Programme.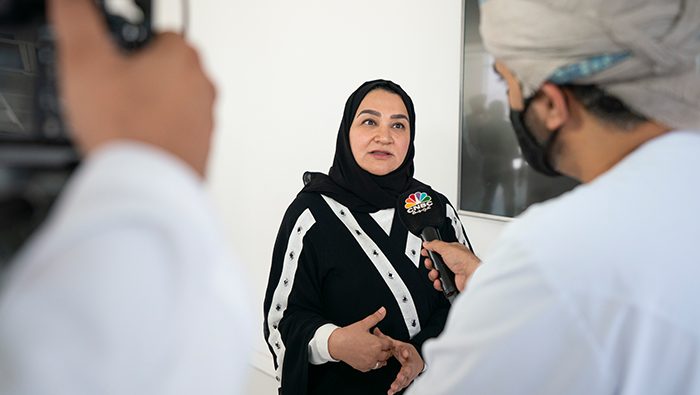 Dar Al Atta'a has also launched a media campaign and its hashtag "Oman is great with its people' has topped the social media chart and was trending at the top in the Sultanate of Oman.
Dar Al Atta'a Association also opened the door for receiving donations through Oman Digital, Dar Al Atta'a Application, Thawani Application and Talabat Application.
Opening the door for donation was also announced through social media after Dar Al Atta'a received donations to the tune of OMR1.750 million.
In coordination with the Ministerial Committee tasked with evaluating the damages from the tropical cyclone Shaheen and the Ministry of Housing, Dar Al Atta'a Association identified the number of cases affected from the cyclone and conducted social research in order to verify the eligibility for relief and support in the form of supply of commodities, maintenance of houses and construction of housing units for families whose houses were severely damaged and cannot be renovated.
Chairperson of Dar Al Atta'a Association, Maryam bint Issa Al Zadjali expressed her thanks and appreciation for all who have contributed to the 'Campaign Together for Oman 4'.
She extended her thanks in particular to the Ministry of Social Development, 'Team Together We Build' and to Ishraqat Amal Team for their notable and appreciable presence during the event.
She also valued the efforts of BankDhofar for donating OMR500,000, Occidental Oman Company for supporting the campaign and all companies which provided relief items and supported those affected with Tropical cyclone Shaheen.