Muscat: The Ministry of Information today organised a lecture on artificial intelligence (AI). The lecture dealt with the concept of artificial intelligence, mechanism for benefiting from AI and its impact on various fields.
Dr. Muammar Said Al Toobi, an academic specialising in artificial intelligence, said that artificial intelligence is currently entering a stage of transition in an atmosphere of unique digital race.
Dr. Muammar underlined the need to get prepared for artificial intelligence through knowledge and awareness at a time concerns and fears arise against the misuse of AI.
Dr. Muammar pointed out that AI relies on data and inputs that it analyses and utilises in a larger scale due to its virtual prediction ability.
"It can be said that we are in the process of humanisation of artificial intelligence, the digitisation of human thinking or the creation of a twin product combing all. At the same time, this entails a kind of concern and hope, with some perceiving AI as a source of risks, while others see it as a blessing for all mankind," said Dr. Muammar.
He believes that it is not possible to predict what artificial intelligence would be like in future. It is not clear whether companies, or the whole world, would emerge from ordinary artificial intelligence to a general or a super-AI in the coming years, he observed.
Common concerns evolve around a possible transition from an ordinary AI into a supernatural artificial intelligence, from an intelligent digital brain into an artificial mind and a consciousness that might be difficult to control, said Dr. Muammar, noting that AI might at some stage reach a stage when it could improvise its own algorithms based on self-learning.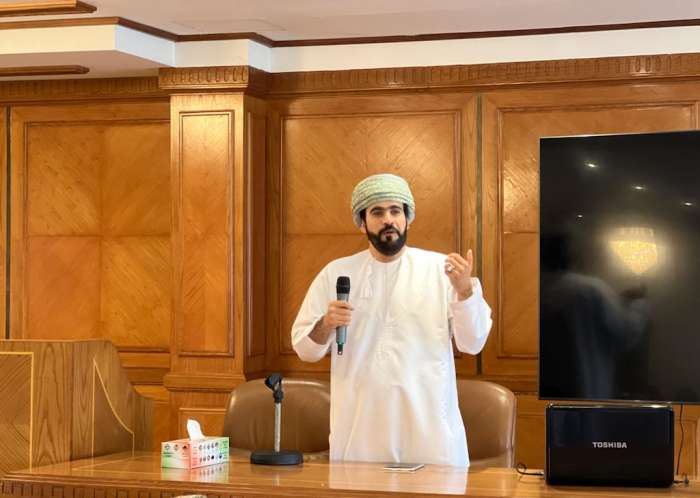 Dr. Muammar Said Al Toobi (Photo Credit: ONA)
Dr. Muammar underscored the significance of developing clear governance in the field of artificial intelligence, which requires drafting appropriate laws, legislation and ethics for AI to avoid letting it go out of control.