Muscat: As the festive season starts in Geneva, a wonderful blend of culture, history, and holiday happiness fills the air, projecting the true spirit of this diverse European city.
This special time of the year adds a unique charm to the city, bringing joy to both locals and visitors with an array of activities rooted in holiday heritage, starting with the famous L'Escalade Celebration, and ending with a New Year's Eve to remember for a long time.
The start of Geneva's festive season is marked by the L'Escalade Celebration, an homage to the historical triumph of Genevan bravery over 2000 soldiers of the Duke of Savoy on the night of December 11-12, 1602. This pivotal victory, celebrated for over four centuries, unfolds through a grand three-day parade where Genevans and enthusiastic tourists, adorned in medieval wear, traverse the city streets on foot or horseback, reviving the courage that safeguarded Geneva's autonomy.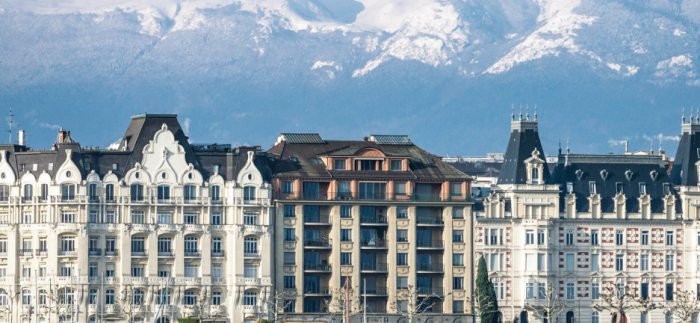 Building upon this historic celebration, the festivities extend with the 45th Course de L'Escalade, a monumental pedestrian race scheduled for December 2nd and 3rd, 2023, in Geneva's Old Town. This event, not only the largest of its kind in Switzerland but also a significant spectacle in Europe, attracts runners from diverse backgrounds. The race harmoniously blends joyous moments with competitive passion, embodying the values of fun, respect, solidarity, integration, and excellence.
No celebration in Geneva would be complete without the delectable presence of its most cherished delicacy – chocolate. In a tradition intimately tied to L'Escalade, the city indulges in the delectable choc pot, locally known as Marmite de L'Escalade. Crafted from chocolate and filled with marzipan vegetables, this sweet tradition adds a flavourful touch to the festive season.
As the L'Escalade celebrations recede, the spotlight shifts to Noël au Quai, the renowned Christmas market in Geneva, famed for remaining true to the city's reputation as one of the world's most popular festive exhibitions, cherished by locals and visitors alike of all backgrounds and ages. The anticipation for this winter wonderland builds, with the market making its triumphant return from November 16 to December 24, 2023.
Nestled along the Quai du Mont-Blanc, this picturesque locale provides the perfect backdrop for the festivities. Visitors are invited to capture their best memories with the Jet d'Eau, board one of the city's oldest steamships, and relish the enchanting views of the lake. The market unfolds with arts and crafts, featuring stallholders in quaint wooden chalets offering new discoveries each week. Local creators and designers share their passion, providing endless ideas for unique Christmas gifts.
The Christmas market also caters to culinary enthusiasts, with street food stalls tempting taste buds with raclette, unique beverages, and more. The Christmas Pub, animated by a DJ, offers a cozy haven for a winter aperitif. For a unique dining experience, a delicious fondue in a large wooden chalet within the heart of the market garden will be served. As a delightful addition, this year introduces a fairy-tale fondue experience in a horse-drawn carriage through the charming Old Town, an amazing setup for a romantic or a warm family moment.
The little ones are not forgotten amidst this winter wonderland. A superb old-fashioned carousel and a yurt will bring children together to partake in a program of activities, crafts, Christmas decorations, games, face painting, storytelling, and plenty of laughter.
Geneva, in seamlessly blending tradition and uniqueness, extends a warm invitation to visitors seeking an authentic experience of its festive spirit. Whether sharing its rich history, beloved culinary delights, or the enchanting winter charm, Geneva transforms travellers into temporary locals, ensuring that these festive experiences become enduring memories.
Staying in Geneva

The Hamlet is one of the best kept secrets in Geneva's old town.
Located in the centre of Geneva, The Hamlet provides accommodation with free WiFi in a historic building.
This 5-star apartment complex, where every unit has a seating area, a flat-screen TV with streaming services, a kitchen, a dining area, a safety deposit box and a private bathroom with a walk-in shower, a hair dryer and free toiletries. A dishwasher, an oven and microwave are also provided, as well as a coffee machine and a kettle. At the apartment complex, units are fitted with bed linen and towels.
Regarding people choosing the Hamlet, owners of the property, Tara and Christoph Wondraczek, says that privately owned and family run, the Hamlet is characterized by an unmistakable spirit of loyalty, friendship, and genuine commitment to something truly personal. "In an industry so often driven by the corporate and the mainstream, the Hamlet is proud to be setting new standards in warmth, personality, and luxury," they said.
Nestled among the cobbled streets of the Old Town lies a concept entirely unique to Geneva: a lovingly restored 18th century townhouse dedicated to providing discreet homes and exclusive experiences for the discerning traveller.
"With its 19 individually-designed apartments – available for rent from one night to one year and a collection of relaxed, communal spaces designed for guests to connect and unwind, this exclusive hideaway had the intimate feel of an urban village," the owners added.